---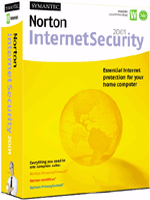 By Jayne A. Hitchcock
as it appeared in the December 2000 issue of IT magazine.
If you don't have firewall protection on your computer at work and at home, then you'd better seriously consider it, especially at work. With high-speed Internet access available to just about everyone these days, hackers and others who want to wreak havoc online have found that DSL and cable Internet access make it easier than ever to do their bidding. Since DSL and cable are basically "on" 24 hours a day, whether or not you are online, this means your Internet account is also "on" 24 hours a day. Don't depend on the DSL service or cable company to provide adequate firewall protection - most of the time, these companies are more learned in what they primarily do, telephone and television services, not online services. So, they tend to be a bit lax in these areas. Even if your DSL service or cable company does have firewall protection, you still want to make sure your Internet account is as secure as possible. And sticking with a 56k modem, whether out of choice or necessity, doesn't mean you're safe. Believe me.

Because of the software and hardware reviews I write and being considered a cyberstalking expert, my Internet access is always being tested - and I use a 56k modem (because it's all that's currently available in our area). How do I know? I tested three different security/firewall programs last year: Symantec's Norton Internet Security 2000 (NIS2000), NetworkICE's BlackICE Defender and Agnitum's Jammer. All were effective, each was priced different (Jammer the least at $19.95 and NIS2000 at $69.95), and each had its good and bad points. I've since stuck with Jammer and NIS2000 - yes, two programs, because they work well together. What NIS2000 doesn't catch, Jammer does - this doesn't happen very often, but unfortunately, it does.

When I heard Symantec was coming out with the 2001 edition of NIS (see http://www.symantec.com/sabu/nis/nis_pe/), I was first in line to snap this up. Like it's predecessor, NIS2001 includes not only firewall protection, it provides privacy controls, ad blocking and Norton AntiVirus 2001 - definitely worth the price of $49.95 (if you're upgrading from the 2000 version; otherwise the retail price is $69.95). This price gives you 365 days of updates; after that you need to pay $10.95/year (which is much better than having to pay for a new software package). Plus, it works seamlessly with Windows 95/98/NT and Me, as well as Norton SystemWorks and with most proxy servers.

I found I couldn't just install NIS2001, thinking it would automatically upgrade from my installed 2000 version. I had to completely uninstall NIS2000, restart my computer, then install NIS2001. The look of NIS2001 is basically the same as the previous version, although I did find one component completely missing from this - Parental Control, which offered a filtering system that could be customized to keep your children away from web sites you didn't want them to visit, as well as preventing them from giving away confidential information while online. This component is available in another form of NIS called NIS Family Edition, retail price $79.95.

After installing, the Live Update screen appeared and asked if I wanted to check for updates. I did and quickly downloaded the latest updates. I then set the options on that to ask me about checking for updates every seven days.

I began with the SECURITY options. There is a default setting for each, but since my Internet connection seems to get hit more often than the norm, I clicked on Custom Level and changed my settings to:

Personal Firewall
Medium: Block Known Malicious Applications

Java Applet Security
Medium: Prompt Me Each Time

ActiveX Controls:
Medium: Prompt Me Each Time

I also made sure the Enable Personal Firewall Alerts and Silently Stealth Unused Ports options were checked.

PRIVACY is a nifty option if you shop a lot online, need to keep track of a zillion passwords or need to use confidential information online. This option allows you to set which confidential information should be kept confidential, meaning an alert will pop up every time you either type it in or if someone tries to use it without your permission. I tried this, with my Hotmail and Yahoo mail account passwords and credit card information, but it truly became a pain in the behind if I had a busy day online. I ended up setting this to None: Allow Outgoing Confidential Information. I did, however, take advantage of the Cookie Blocking option, setting it at Medium: Prompt Me Each Time. I do get these more than I would like, but at least I know which sites are asking for info. I will warn you, though, that if you do click on NO when you are alerted, some sites won't let you in. I made sure Enable Browser Privacy and Enable Secure Connections were checked. I found that these will also cause problems with some sites. If you can't get onto a site, then you need to uncheck Enable Browser Privacy first and see if you can RELOAD. Usually, this works. I've only had it happen a couple of times. . .far. It does make me wonder why these sites need to know anything about me at all.

AD BLOCKING is one of the niftiest features of NIS2001. Enabling this means that most of the sites you visit, where a banner ad is displayed will now magically have no banner, or just remnants of it. If you hate banner ads as much as I do, this is great for surfing without watching a gopher jump around or animations trying to take your eyes away from what you really want to look for.

If someone does try to access your connection or hack into it, the icon in your System Tray will turn red. When you double-click on that, it brings up the NIS2001 main menu, with a "Security Alert!" notice on the bottom. Click on this and you can either clear the alert, view the log or leave it be. I always check the log to see what's going on. This is also good to see what else has been happening when you've been online. When clicking on View Event Log, a separate menu appears with several tabs. The Firewall tab is automatically selected and you can click on the offending intrusion, see exactly what time it occurred, what IP address it came from and more.
Other options include:
Content Blocking: Shows all the web sites where banner ads were blocked. I had 82 listed, just from one week of surfing.
Connections: All of the web sites visited, how many bytes were sent and received and how long you spent at that site, broken down into minutes and seconds.
Privacy: What sites had cookies, which were allowed and which were blocked
System: Each day you logged onto the Internet with the date and time and what version of Windows you were using.
Web History: Every web site you visited, down to the date and time. A great spying tool for employers or suspicious family and loved ones.
Clicking on View Statistics allows you to see how many bytes were sent and received, how many web graphics/banner ads were blocked, firewall inbound permissions permitted/blocked, outbound permissions permitted/blocked, and web cookies blocked, and more.
Advanced Options lets you set what HTTP ports are being used for browsing the web and allows you to add or remove from this list. When firewall rules are created, you can view those here, then add, modify, remove or test. As you visit web sites with banner ads, those that you were given prompts to permit or block access to (either cookies, Java applets or ActiveX), they are added to the Web tab where you can add more or remove them.
Norton Anti-Virus was as easy to use, if not easier. It shows System Status, with a green check next to what was current, a red X next to what needed to be updated, a yellow triangle showing any quarantined items that couldn't be repaired, and white bubbles with information, such as how many viruses your computer was protected against, when you last performed a scan, and how long your computer has been virus-free.
You can then choose to scan for viruses, look at reports to see what viruses your computer is being protected from and scheduling scans and updates. You can also set the program to scan your e-mail as it comes in for viruses. This works much better than last year's anti-virus program and works effectively.
All in all, NIS2001 is a must for anyone who spends a lot of time online, has a cable or DSL modem or is super suspicious about anything. Peace of mind is a great thing and NIS2001 will provide it.
System Requirements:

Windows® 2000 Workstation/NT®/Me

150-MHz Pentium® class or higher processor
Windows 2000 Professional Workstation, Windows NT 4.0 (Service Pack 4 or higher), or Windows Millennium Edition
48 MB of RAM (64 MB recommended)
65 MB of available hard disk space
CD-ROM drive
Microsoft® Windows Internet support
Microsoft or Netscape 4.0 or later browser

Windows 95/98

150-MHz Pentium class or higher processor
Windows 95 B, Windows 98, Windows 98 SE
32 MB of RAM (48 MB recommended)
65 MB of available hard disk space
CD-ROM drive
Microsoft Windows Internet support
Microsoft or Netscape® 4.0 or later browser

Norton AntiVirus 2001 supported clients for email scanning

Microsoft Outlook Express 4/5
Microsoft Outlook 97/98/2000
Netscape Messenger 4
Eudora Light 3.0
Eudora Pro 4.0
Pegasus Mail 3.0
Internet Mail 1.26
AL-Mail32 1.11
---
J.A. Hitchcock is a regular contributor to Compute Me. Visit her web site at jahitchcock.com.
Return to the Compute Me Reviews main page.