---

Which One To Choose? Digital Cameras
By J.A. Hitchcock
as it appeared in the March 1999 issue of Women's Biz Resources
The influx of digital cameras has grown so much in the past year that it is hard to find someone who hasn't bought one, or at least borrowed one from a friend. My interest began while working at the University of Maryland. I assisted in instructing Web-related courses there and my boss managed to borrow a friend's digital camera so that I could take photos of students for use on their web pages. That camera was a Sony Digital Mavica, which uses a floppy for easy transfer of images to a PC. I did find, however, the image quality lacking and began to wonder if there was a reasonably priced, good quality digital camera that actually produced good images.
After looking at and using several digital cameras, I found the one I liked, but I also found that not everyone would want the one I selected. Some folks want more features, less features, have a budget, want something for under $300, and so on. So, what I did was come up with a list of all the cameras I looked at, then an in-depth review of my preferred favorite - the Casio QV-7000SX. All of these cameras work with both PCs and Macs and come with software.
---
Toshiba PDR-M1 Digital Camera, retail $600
Phone: 800-288-1354
Power: Four AA batteries & AC adapter (included)
Image resolution: up to 1280x1024
4 MB Memory Card holds five high-res images (although I managed to save nine)
GOOD: Built-in automatic flash, easy-to-use, 2x zoom, supplied dummy floppy disk for memory card for ease of transfer of images to your computer, LCD panel can be turned off to save on battery life
BAD: Images still kind of grainy, even in high-res mode, viewfinder is fixed and awkward to use, does not take fast photos - you need to focus, hold the camera, then snap it
---
Sony Mavica MVC-FD81, retail $899
Phone: 800-222-7669
Power: Infolithium battery for up to 500 consecutive shots included
Image Resolution: up to 1024x768
3.5" floppy holds up to 40 images
GOOD: Can take MPEG 60 seconds (or less) movies with audio and video, 3x zoom, floppy is the most convenient to use for transferring images to your computer, 2.5" LCD panel
BAD: Image quality not super, but good for most folks - if you're into really good, hi-res photos, don't buy this camera, no software included, no AC adapter
---
HP PhotoSmart C20, retail $499
Phone: 800-752-0900
Power: Four AA batteries and AC adapter included
Memory card 4MB holds up to 40 images
Image Resolution: up to 1152x872
GOOD: Great buy for the price, good resolution for the price, auto flash reduces red-eye effect
BAD: Design is ho-hum, LCD screen is really small at 1.8", no-frills means no extras
---
Kodak DC260, retail $999
Phone: 800-508-1531
Power: 4 AA batteries, AC adapter included
Image Resolution: up to 1536x1024
Memory card 8MB holds 14-95 images depending on resolution selected
Software included: Adobe PhotoDeluxe, Adobe PageMill
GOOD: Built-in recorder lets you add audio notes to an image, 3x zoom, best resolution of cameras looked at, 2" color LCD panel
BAD: Most expensive camera, do you really need to add audio to images? A little bulkier than the other cameras looked at
---
In-Depth Review of Casio's

When I received this camera, I found the box much bigger than I expected. But when I pulled the camera out, I found it to be a good size, about the same as a point-and-shoot 35MM camera. The LCD panel on the back is 2.5", one of the largest of the cameras looked at, but the thing that made me practically squeal with delight was the viewfinder - it is movable (270 degrees) so that you can view your feet, the ceiling, yourself, all without moving the whole camera, just the viewfinder!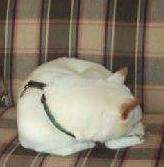 Color photo in super fine resolution
I also found this camera has the most features for the money - a function wheel allows you to choose from regular color photos, black-and-white, sepia-tone, panoramic, night shots, sports shots to take those fast-moving photos, mini-movies to take up to 12.8 seconds of the past or future, and title recording to put a title on an image.
The zoom has three options: 2x optical to 64mm, 2x digital to 128mm and 4x digital to 256mm. White balance can be automatically or manually selected, the flash can be turned off or left on automatic or switched to fill flash or red eye reduction mode. You can also go auto exposure or manual, the same with focus.
The camera came with its own bag and wrist strap (most of the others charge extra for this) and a CD full of software: Adobe PhotoDeluxe 3.0, QV-Link, Spin Panorama, Spin Object, ixla Digital Camera Suite and PictureFun! Photo, Adobe Acrobat Reader 3.1 and Adobe Type Manager. It also comes with a video cable for easy hook-up to a camcorder, VCR, TV or other NTSC/PAL equipment. There are so many options with this camera, it's truly a camera buff's dream!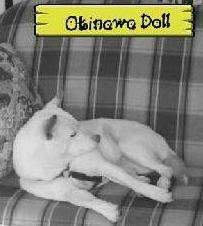 The QV-7000SX takes four AA batteries (it comes with Duracell's Ultra batteries, highly recommended, although you can order rechargeable batteries and a charger for around $40) or you can use the AC adapter. The batteries were easily popped in, then I switched the power on.
A second later and what was in front of me appeared on the color LCD panel. I tried out the viewfinder (my feet still look big) and began to take photos using the various choices available, using the high-resolution mode. I also took a mini-movie of my dog chasing a ball down our hallway - he looked suitably goofy, but the quality was pretty darned good!
Adding a title was probably the hardest thing to do, and that was pretty easy. I just printed out a title from my computer, aimed the viewfinder on it using the title mode, then snapped the shutter. I then went into PLAY mode, selected the photo I wanted to add the title to, positioned the title, hit the shutter button and the title was added. You can also go into the Menu and change the color of the title - pretty cool!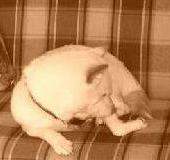 The sepia tone selection softens photos to give it that old-fashioned look
The Menu also allows you to change the View; Tools to protect your images and create folders; choose from infrared transfer or QV-Link via the provided serial cable; Setup the format, date, video out, make a screen saver or convert the images to HTML to look at them on your web browser; and Delete functions.
Other goodies on the camera: Self-timer, built-in digital clock and calendar with time stamp option, and F2.8 to F14 aperture with auto and manual switching. Now came the real test - transferring the images to my computer. I installed the QV-Link software and read the online manual before trying it out. I have an extra COM port on my PC, so I shut down my computer, hooked up the serial cable that came with the camera, plugged the other end into the camera (there's a panel on the top, making it easy to get at), then turned the computer and camera on.
I opened QV-Link, tested to make sure the camera was connected - it was! I then went to the Camera pull-down menu and selected "Get From Camera." After a moment, a "film strip" appeared on the screen, numbered by how many images I had taken. I selected one and noticed that the image I selected suddenly appeared on the LCD panel on the camera. Very impressive! I uploaded that image to my computer. When it appeared, it looked better than I thought it would, in fact, one of the best I've seen from a digital camera. I saved the image as a .jpg (you can also choose .pcx or .tiff for stills and .cam for the mini movies).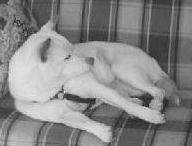 Black and white - perfect for those purists
I went back to the main menu and selected "Get Camera Album" and mini-shots of the images appeared in an album format on my computer screen. This way, I could look at all the shots I'd taken and select from there. Even more impressive!
I was so taken with this camera, I bought it (I rarely do this when I do reviews). You can't beat all the features for the price - $699. My final comments are below:
Casio QV-7000SX, retail $699 (available at Casio web site for less)
Phone: 800-962-2746
Power: Four AA Duracell Ultra batteries take up to 210 shots, AC adapter included
Memory card 8MB holds up to 14 hi-res images, up to 55 economy images; up to 13 mini- movies
Image Resolution: up to 1280x960
GOOD: Many, many more features than any of the other cameras look at, comes with camera bag and more software than the others, movable viewfinder for ease of shooting, can add titles to images, and a lot of options, manual is easy-to-understand and use, as is the camera, camera is a nice, compact size (weight without batteries is just 9.88 ounces), web site quickly adds any downloads/updates for the camera, it's nice-looking - anyone who's seen me with it asks me what kind of camera it is.
BAD: Battery life! You go through AA batteries (even the Ultras) quickly, so I highly recommend getting the rechargeable batteries and charger, I wish the camera bag had a little pocket for extra batteries and the AC adapter.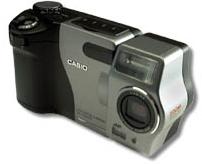 ---
J.A. Hitchcock is a regular contributor to Compute Me. Visit her web site at jahitchcock.com.
Return to the Compute Me Reviews main page.