---

Intergraph's Future Is Now
by Anne Doyle

Two women who work at Huntsville, Alabama-based Intergraph Corporation have found they don't have to wait for the future to come. They are very happy with their jobs and with Intergraph's workings. For them, the future of women in computing is here today and this is why:

Catherine Bauman has worked at Intergraph for 14 years, beginning as a Factory Acceptance Test Customer Engineer, then steadily getting promoted to her current position of Director of ICS (Intergraph Solutions Center). In those 14 years, she's seen a lot of changes at Intergraph.

"There is less of the old boys network now. It's become a melting pot type of company, with people from all over the United State," Bauman noted. "When I first came to work here, we were young and doing the social thing. . .there wasn't much as far as noticing how many females versus males there were in the company. But, now that I think back on it, management was all white males at that time."
Catherine Bauman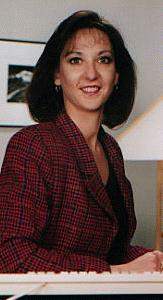 Around the mid 1980s, the first woman was promoted to management at Intergraph. Since then, more and more women have been promoted to management positions, especially during the past five to six years, when Intergraph began implementing monitoring and EEOC programs. What resulted is a company that has kept loyal employees like Bauman for many years.

"It's funny, but I wanted to be a ballerina when I was a kid," Bauman laughed. "Then I had an interest in photography, but found it didn't pay much. I took off a year between high school and college, trying to decide what to do. I owe my interest in computers to my mom because she saw the writing on the wall as far as technology was back then."

Thanks to her mother, Bauman graduated from college with a double in computer science and marketing. But she didn't have to wait long to find a job. She was interviewed by Intergraph while still in college in 1982, immediately hired and began work after graduating in December of that same year. Intergraph was still growing when she joined the company and by the end of 1983 had doubled in size across the board.

"I see woman today in this technology in pre and post sales, as marketing assistants and in service departments and management," Bauman said. "People are understanding the value of service and quick access and, well, women seem more predisposed to doing that (service) more effectively than men."

Donna Coleman arrived at Intergraph seven years ago and hasn't regretted it. She started at the clerk level and did data entry for one and a half years, then moved into systems management for four years. That's when she found she'd hit a dead end. "I found that I had gone as far as I could at that time and went to McDonnell Douglas for 14 months," Coleman said. "But then I returned to Intergraph as a senior software analyst and marketing manager. Now I'm in the Plant Design Industry and it's 99% male."
Donna Coleman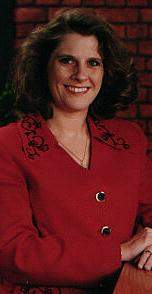 Since Coleman was the 1% female, she had to change customers views of working only with men. She took a deep breath and plunged headlong into her new position. She visited customers, spent time with them and learned how they used the microstations purchased from Intergraph. The customers liked her hands-on approach and grew fond of her. So, when there was a recent reorganization at Intergraph, her customers called her to make sure she was still going to be there for them.
"They trust me with the answers." Coleman said matter-of-factly.
And this from someone who originally went into accounting straight out of high school.
"Intergraph has opened up doors and provided me with a job I never tire of," Coleman added. "I see a bright future for women in the computing industry as more and more companies respond to a woman's abilities, just like Intergraph has."
The future looks bright indeed.
Intergraph is a member of the Fortune 1000 and the world's largest company dedicated to supplying interactive computer graphics systems. Their products range from point solutions to integrated systems. Their sister company, Intergraph Software Solutions provides integrated software for the Technical Desktop (a combination of compatible technical applications and personal productivity tools in a single desktop computer system). Their software applications include computer-aided design, engineering, analysis, manufacturing and infrastructure. Visit their site for more information, call them at 800-345- 4856, or write them at: Intergraph Corporation Huntsville, Alabama 35894-0008.
Read a review about Intergraph's Imagineer Technical software.
Read a comparison review that includes Intergraph's Voodoo 3DFX
---
Anne Doyle is a regular contributor to Compute Me. Visit her web site at Shiba Hill.
Return to the Compute Me Reviews main page.